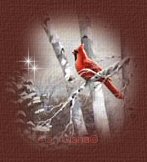 Sending all our wishes
With love that we now share
Within these blessed moments
Our hearts are with you there

Although we're not together
We want you all to know
Christmas season brings us joy
With memories that flow

Wishing you the blessings
That fall down from on high
Thoughts are shared with meaning
As snowflakes fill the sky

So remember that we love you
And we shall do that too
For every day is Christmas
When we think of you.


~ Francine Pucillo ~
Copyright November 7, 2003
Šused with permission
If you would enjoy using this poem on
THIS BACKGROUND set (it was written for it)
just e-mail Ms. Pucillo by clicking on her name and
ask her permission. Read more of her poetry here.