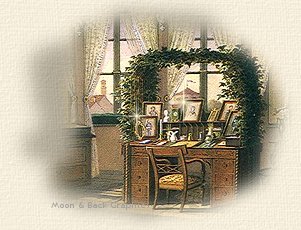 Welcome to Victoria's Study

Victorian Letter Writing Etiquette
Today, letter writing seems to be obsolete. We don't have the time for lengthy letters, and of course, we have our e-mail to do the job. But, back in the Victorian days, letter writing was a very proper and formal operation. There were many different types of letters that had to be written by the Victorian housewife. The Victorians wrote letters of apology, letters of congratulations, letters of introduction, just to mention a few. The Victorian housewife was judged by her letter writing skills. Her letters had to be proper, which would indicate fine breeding. The Victorian ladies writing style had to match to whom the letter was addressed to. If the letter was to a business tradesman, it was polite but distant in its tone. For private letters, special paper was used, usually with a soft color tint to the paper. When sending a personal letter, postal cards must never be used, because they were perceived as being a "cheap" version of a letter. But, late in the l800's it became proper to send a postal card for a short message only.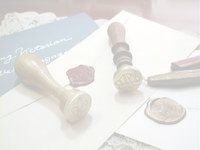 Wax seals were becoming very popular. However, you had to use the right color of wax. For instance, letters of mourning used black wax ; as of letters of business used red wax and so on.
You were not allowed to use abbreviations, because it would seem the letter was written too quickly.
The typewriter was considered the most vulgar thing to use on a letter. Imagine what our ancestors would think of our computer e-mail!
Maybe today, we should take a little bit more time in writing our letters and show the person receiving them that we are of proper breeding.

Happy Letter Writing
From livingvictorian.com